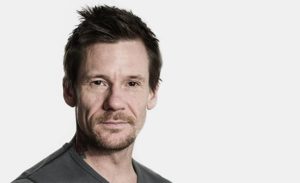 Maurice Causey is an American born European based artist. He began studying Ballet at the age of 15 in his hometown of Florence,Alabama. His training includes; School of the American Ballet,the American Ballet Theatre school, and the Joffery Ballet in New York City.
Maurice was for eight years a Principal Dancer with William Forsythe's Frankfurt Ballet. He has also danced with the Cleveland Ballet, Pennsylvania Ballet, The National Ballet of Canada, and as Principal Dancer with the Gothenburg Ballet in Sweden.
Mr. Causey has been Ballet Master for both the Royal Swedish Ballet (2002-2003) and The Netherlands Dance Theatre 1 (2004-2010). He has choreographed original works for companies including The Netherlands Dance Theatre 1,Northwestern Dance Project, Hubbard Street 2,Milwaukee Ballet, Company C, Stockholm 59 North, Augsburg Ballet, Tanz Luzern Theatre, O Dance and dance company iMEE of which he is Resident Choreographer. Maurice has also guest taught for companies such as Norweigian National Ballet,Cullberg Ballet, NDT 1 and 2, Royal Swedish Ballet, Norwegian Institute of the Arts,HJS in Amsterdam and Wayne McGregors Random Dance in London, England. Maurice has choreographed for Galas,Schools and competitions through-out the US, Canada, Europe, Korea and Australia (Khio) and as well stages Ballets by William Forsythe. He has given workshops teaching Forsythe's improvisational Technologies around the world and is currently a patron for the Austinmer Dance Theater in Australia directed by Michelle Forte.